Chapters
Our first Chapter as we stated was the Founding Chapter Illinois Chicago. We have expanded in Illinois with Rockford, and Southern Illinois. We also have Myrtle Beach, SC that has come on board!
Each Chapter has a Facebook page that is private. These Chapters host monthly events and share their information on these pages. If you are interested in joining one near you, search for their group and ask to be invited. Hopefully, you can join in some fellowship, smoke a stick or two, and keep that Brotherhood of the firehouse kitchen table with you all! It's great to be together for something other than a funeral, promotional ceremony, or other gathering that you rarely attend at the firehouse.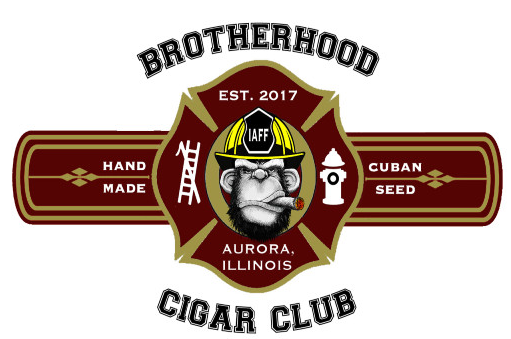 We have events such as Ugly Sweater Parties, summer pool parties, and other fun events at our gatherings. At the founding chapter in Chicago, we have 2 different smoke shops we rotate our events at. The Burning Leaf Cigar Shop in Aurora, IL and the Habano Cigar Lounge in Homer Glenn, IL. Some of our members don't even smoke cigars or drink alcohol, they just come for that feeling of the firehouse kitchen table for the stories and Brotherhood. Many of our retiree's get that feeling they did when they went to shift every 3rd day and enjoyed the same stories!
Chapter Logos
Here are some of our Chapter Logo's:
Chicago Founding Chapter

Facebook Page: Click Here.
Southern Illinois Chapter
Myrtle Beach, South Carolina Chapter

Facebook Page: Click Here.