Welcome to the Brotherhood Cigar Club
Welcome to the Brotherhood Cigar Club. Our Union Firefighter and Paramedic Cigar club was started at the Crowne Plaza Hotel in Springfield, Illinois by a group of Brothers from the Illinois Honor Guard. The first official smoker was held on the rear stairwell of the hotel during the annual Honor Guard Convention. A ragtag group of Brothers from Illinois and a few from around the country just wanted a place to smoke and relax. And so we did.
We now have members from all over the Country brought together by our faith in our Brotherhood and our love of fine smokes and libations. Feel free to invite any friends of yours from the area that might be interested in getting together. Group smokers are held the second Wednesday of each month to accommodate shift schedules and "special" meetings may be created as needed.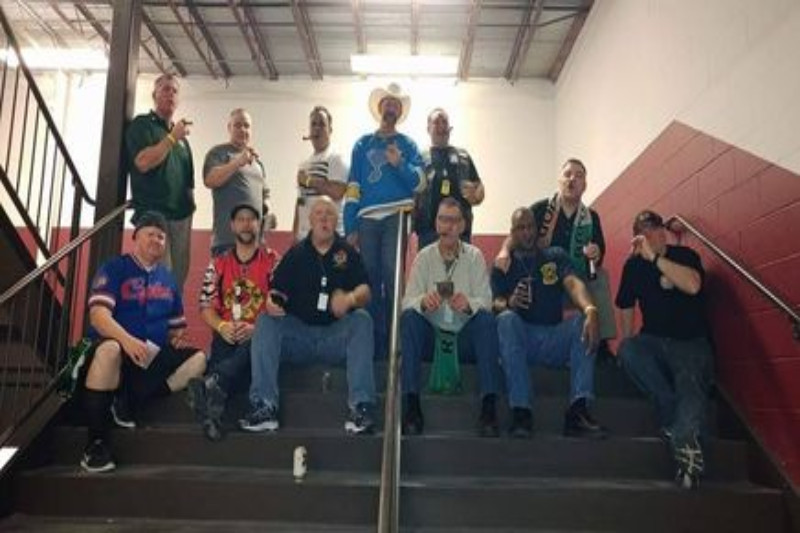 First Smoker
Springfield, IL
Our first gathering of Honor Guard Members in 2017, where the idea of the Brotherhood Cigar Club was created! Hey, it was cold, what are ya gonna do?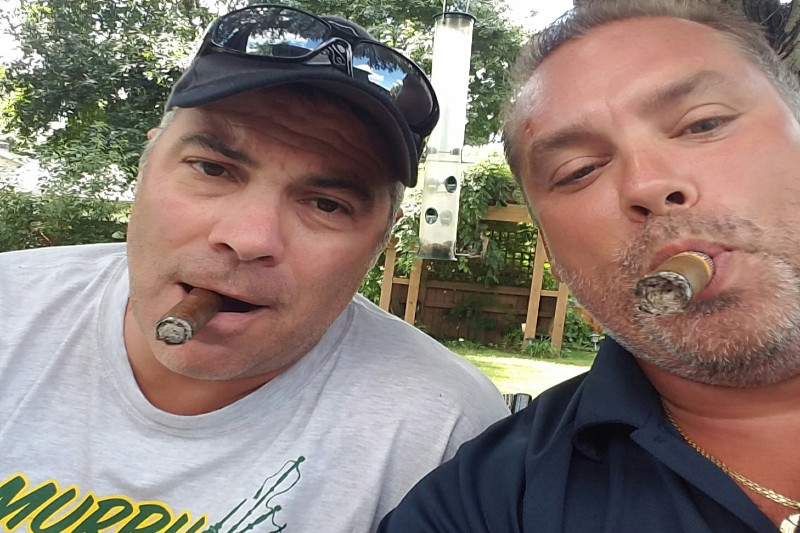 Presidents
Florida & Chicago
Retired Lisle-Woodridge Firefighter/Paramedic Brian Sleigher heads the Southwest Florida Chapter & Evanston Captain/Paramedic Jeff Boetto heads the Chicago Chapter.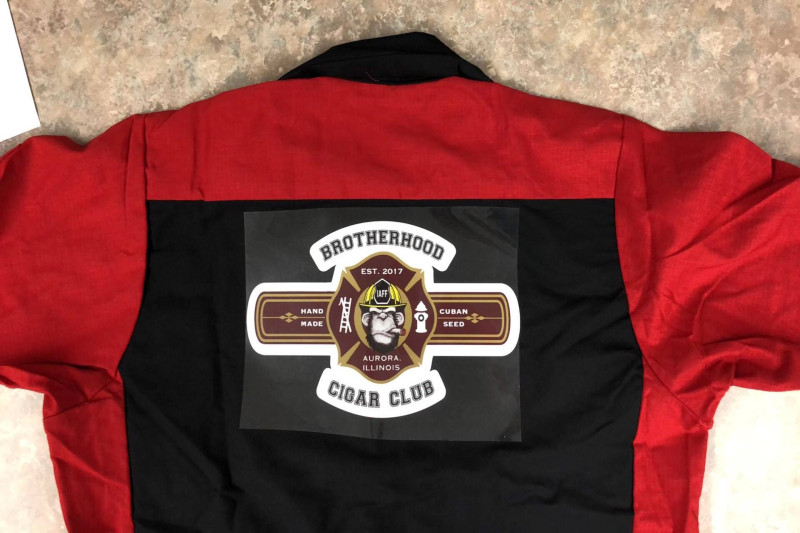 Branded
Been there done that, got the t-shirt
Thanks to Brian Sleigher, we have even had cool Brotherhood Cigar Club apparel made over the years. Can't smoke without representing our great group after all!