About the Brotherhood Cigar Club
Where did we begin?
2017 Illinois Honor Guard
As you may have read already, 17 of us began our journey at the Annual 2017 Illinois Honor Guard Convention after a long day of training. What began as a nice gathering of like minded, union firefighters, developed into a wonderful idea! For many of us in that group, the only time we would get together was at a line of duty death funeral, or training for honor guard events. Brian Sleigher, a retired Lisle-Woodridge Local #2986 member reached out to some of us, in that stairwell about meeting on a monthly basis. We thought it was a great idea, and decided a good meeting place was the Burning Leaf Cigar shop in Aurora, Illinois.
That second meeting would be one of many to come for the origional Chicago Chapter that is now lead by an Evanston Local #742 member Jeff Boetto. One monthly event led to another, and eventually founding member Brian Sleigher moved to Southwest Florida. He loved our monthly gatherings, and began to find like minded fellow active and retired Florida firefighters, paramedics, and military who wanted to gather once a month as well. It was a great success! We have members in California, Texas, and Rockford, Illinois that also are an integral part of our Brotherhood! They sometimes meet via Zoom, especially with the 2020 Covid Pandemic ruining gatherings of folks around the world.
2021 welcomed a new Chapter in Southern Illinois! We welcome the St. Louis Chapter!
What does Brotherhood Cigar Club mean?
The Brotherhood Cigar Club has brought the "firehouse coffee table" experience to our retired members, who have missed getting those stories of what is happening in the firehouses they were a part of for a third of their lives. For those of us who are in the Honor Guard, it was a way to meet without it being for the purpose of gathering for a line of duty death or funeral of a retired member. It has been an opportunity to share a common love of cigars with each other. We share laughs, stories, adult beverages, and even cry on occassion!
Peer Support
Many of us are involved in Honor Guard's across the Country. We have gathered for the line of duty death funerals and services for hundreds of firefighters over the years. It is important to us to be able to step back and recognize when our Brother's or Sister's are in need of that extra hand. Be it from the job, relationships, children, or the many challenges life brings, we are here for each other. As the webmaster of this page, I also created the first website for the Illinois Firefighter Peer Support Group. If you feel that yourself, or a firefigher you know needs help, we ask that you contact either these great group of folks or the The IAFF Center of Excellence for Behavioral Health Treatment and Recovery. There have been meetings where members have shared their stories of PTSD, issues at home with loved ones, or addiction issues. The Brotherhood Cigar Club is a safe place where you may share more with the group you are used to, instead of at work or home. We encourage the use of professional support if you feel that there are things in your life that you could use a hand dealing with!
Cancer Network
The Brotherhood Cigar Club members understand that one of the single greatest killers in our profession as firefighters is cancer. This may seem like an odd place to read about the effects of cancer on firefighters, but again you are dealing with a group of folks who are all about supporting each other. The occassional cigar is not the lethal weapon, so much as the carcinogens from fighting fires and absorption in our gear over the years has caused. We encourage our members to seek help from the Firefighter Cancer Support Network if they or someone they know are battling cancer. We encourage active members to clean their gear after each fire, and protect themselves from the harmful exposure by properly using protective equipment that their departments provide.
Start a chapter near you!
If you are interested in starting your own Chapter of Brotherhood Cigar Club, we would be thrilled to add you to the list of places acrosss the country! Brian Sleigher and Jeff Boetto just ask that you contact us on our feedback form below to create a chapter. Brian has the logo's that he has created for our Chapters and began Facebook pages so that our groups can create Events, share photo's, and communicate with each other. Brian can also keep your group referenced to our founding Chicago Chapter, and allow others to view your events. Hey, as we travel across the country on vacations, a fellow Brotherhood Cigar Member may like to drop in and see you at your next event!
---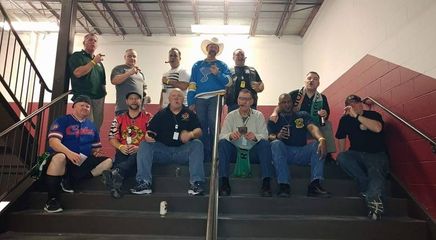 Our Union Firefighter and Paramedic Cigar club was started at the Crowne Plaza Hotel in Springfield, Illinois by a group of Brothers from the Illinois Honor Guard. The first official smoker was held on the rear stairwell of the hotel during the annual Honor Guard Convention. A ragtag group of Brothers from Illinois and a few from around the country just wanted a place to smoke and relax. And so we did.
Where the magic happens!
Gathering together to enjoy a smoke and a libation or two among fellow firefighters both active and retired. From Chicago, to Florida, California and Texas, we have members who even do face time video's to gather for an event just to say hi and keep in touch!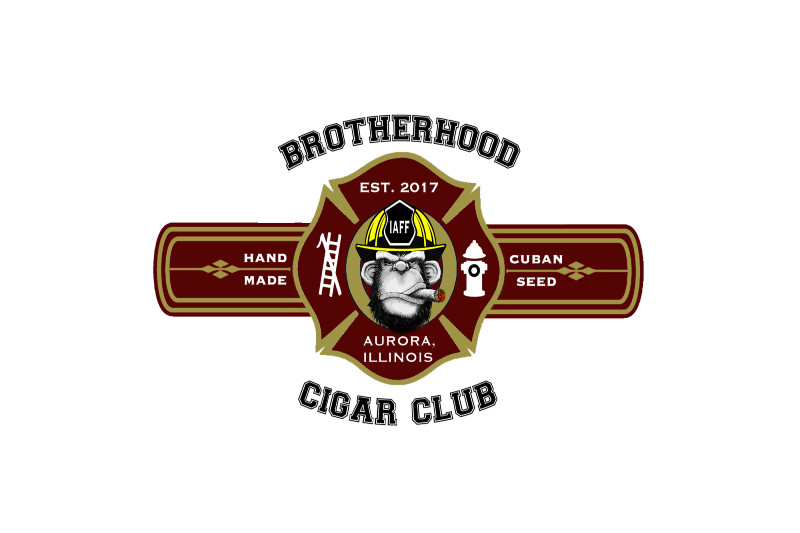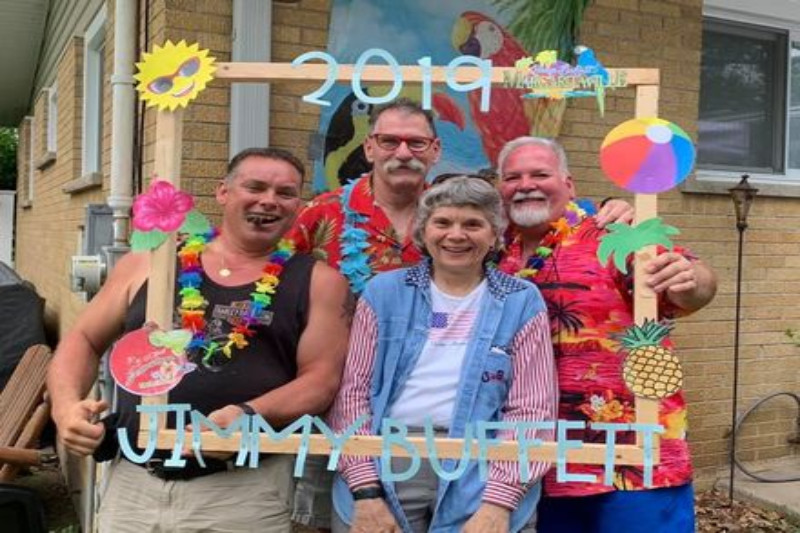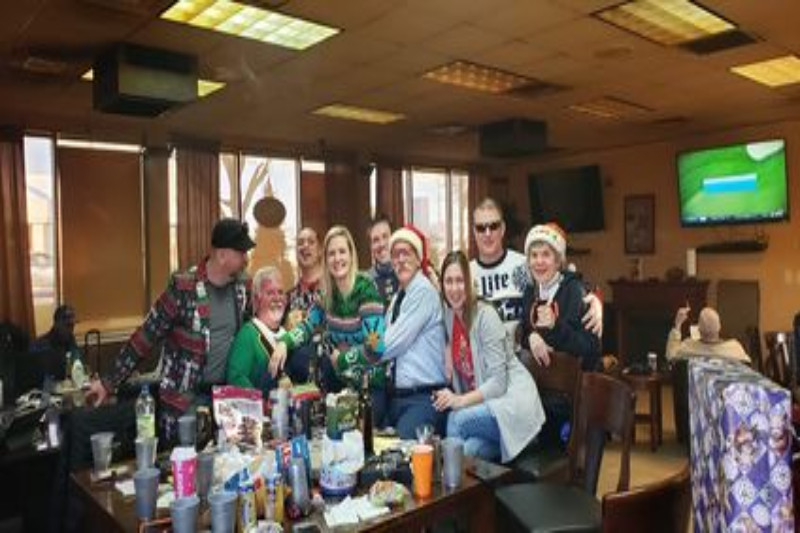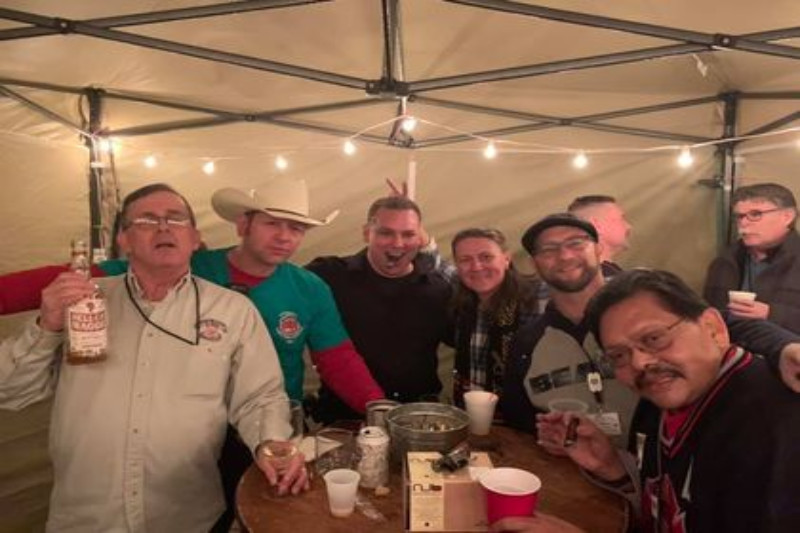 Get in Touch!
Please send a message and we'll get back to you as soon as possible!
And thank you for taking the time to contact us!